Justin Timberlake's Man of the Woods Album featuring Fire Dancers
Justin Timberlake dropped his second single on the new album "Man of the Woods" featuring fire dancers with the music video "Supplies". Love in the Fire had the opportunity to work with the amazing musician on the project to help fulfill his vision. Downtown Los Angeles on a late Tuesday night, Love in the Fire and their safety crew sits in a back alley working with the production crew of Pharrel Williams. Using the guidance of the incredibly talented director Dave Meyers they set out to create the fire trails and flame effects that can be seen on JT's most recent video.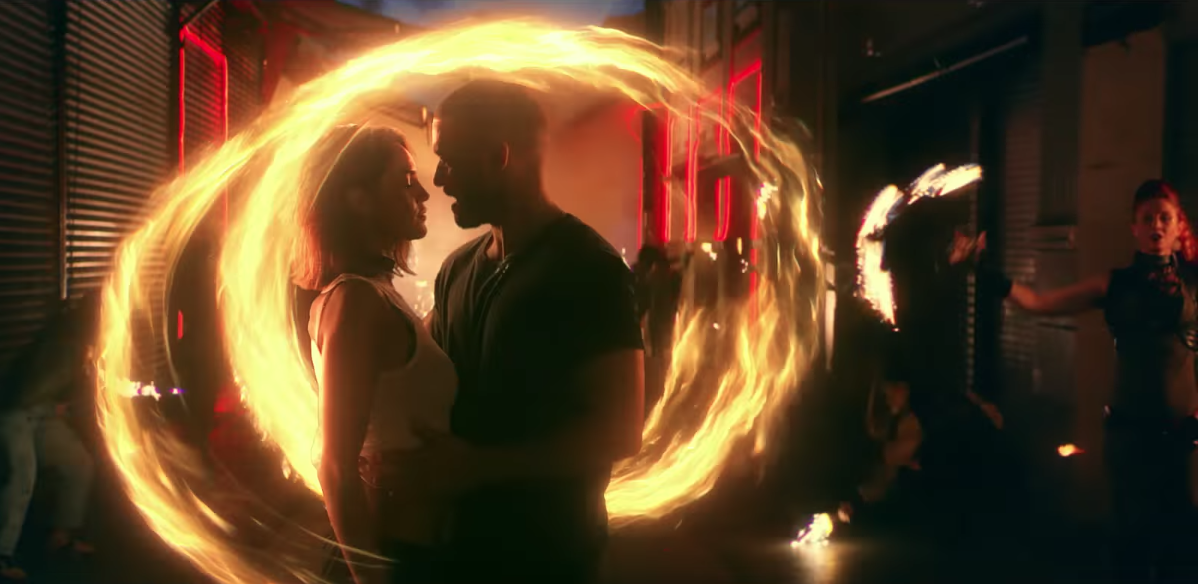 LITF can be seen many times throughout the music video with their main appearances being in the alley scene with Eiza González Reyna as the flames from Lester Mooney's poi make mesmerizing trails across the two singers during this sexy scene. Samantha is featured several times throughout the video using her Fire Groove Gear fire fans as she flanks Justin and Eiza with her beautiful fire dancing presence.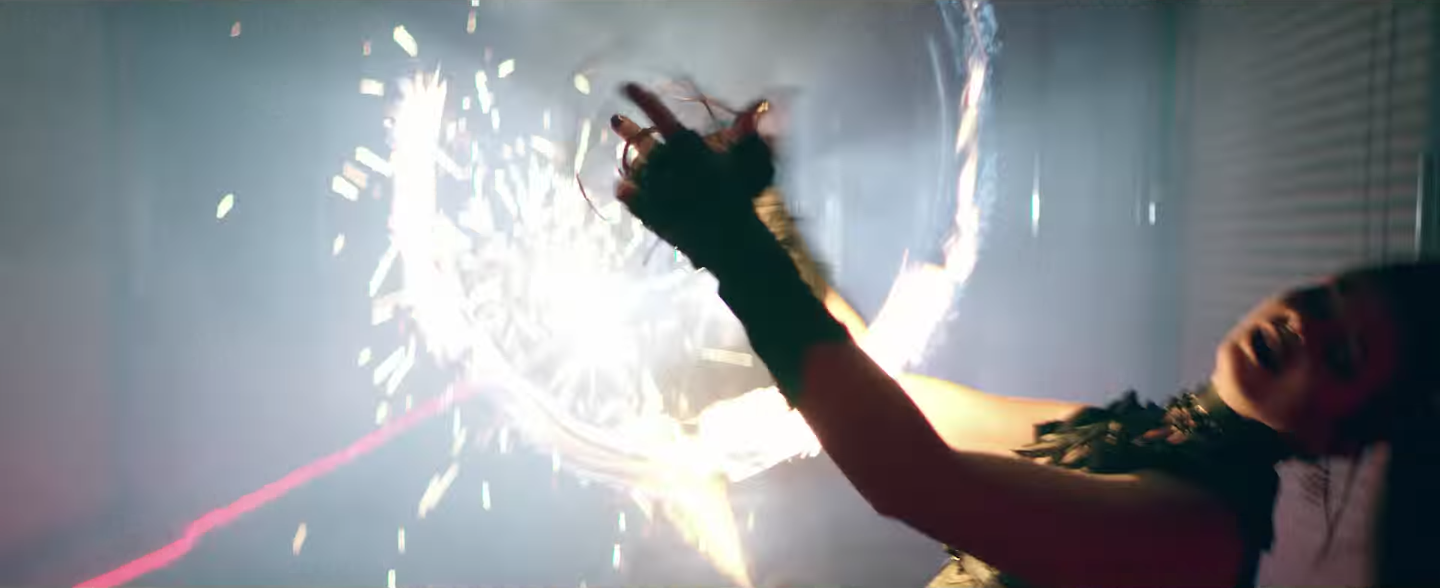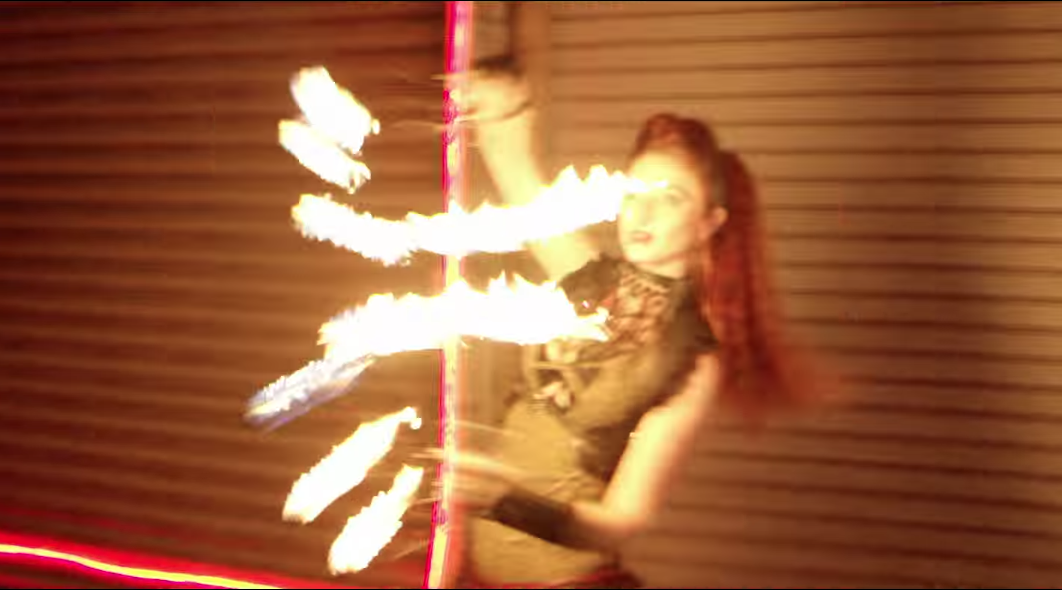 Justin Timberlake Gets Political
What would appear to be cry for people to wake up and for governments to get out or "die already", JT seems to have taken to a political message in this video and he makes it clear that he has the Supp-Liee-iee-eee-ies! In a dystopian like future Justin uses imagery  of alleged serial sexual abuser Harvey Weinstein, protests, people holding up #MeToo signs, war, and humans plugged into what could only be the Matrix with Justin and Eiza ripping the blinders off the asleep as they fall to the ground! It ends with a clear message from children in post apocalyptic Los Angeles stating "You're still asleep? Wake Up!!!", "Just Leave", and the final words stating "We're Good!".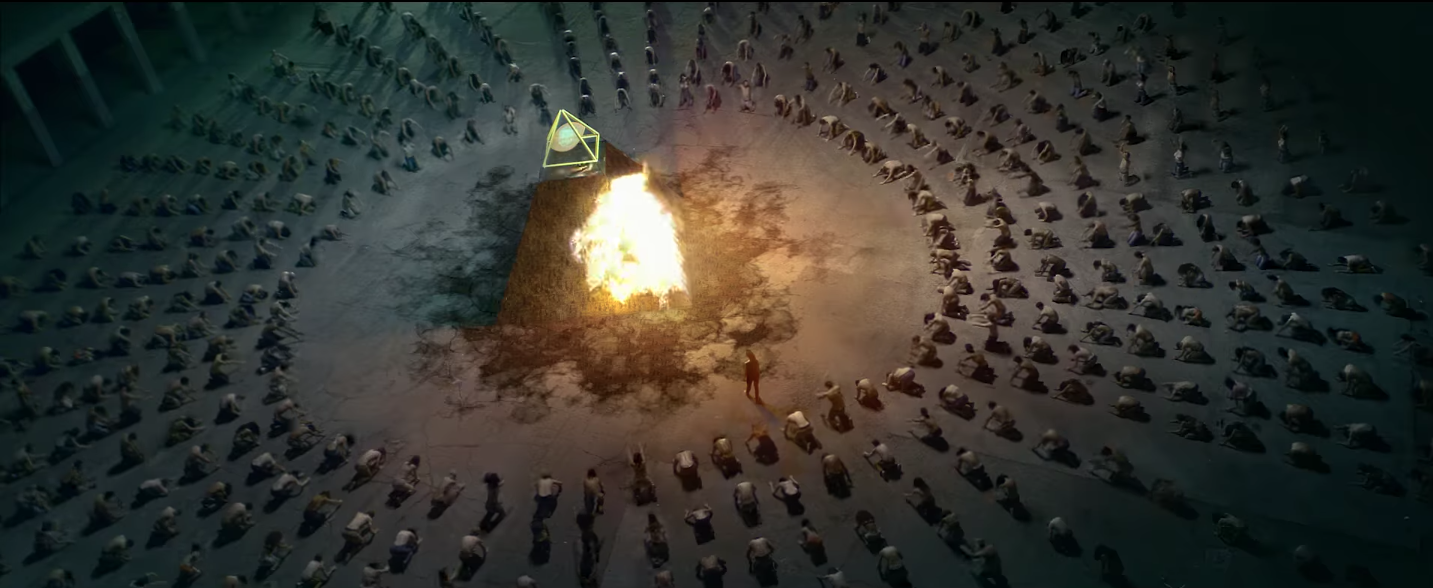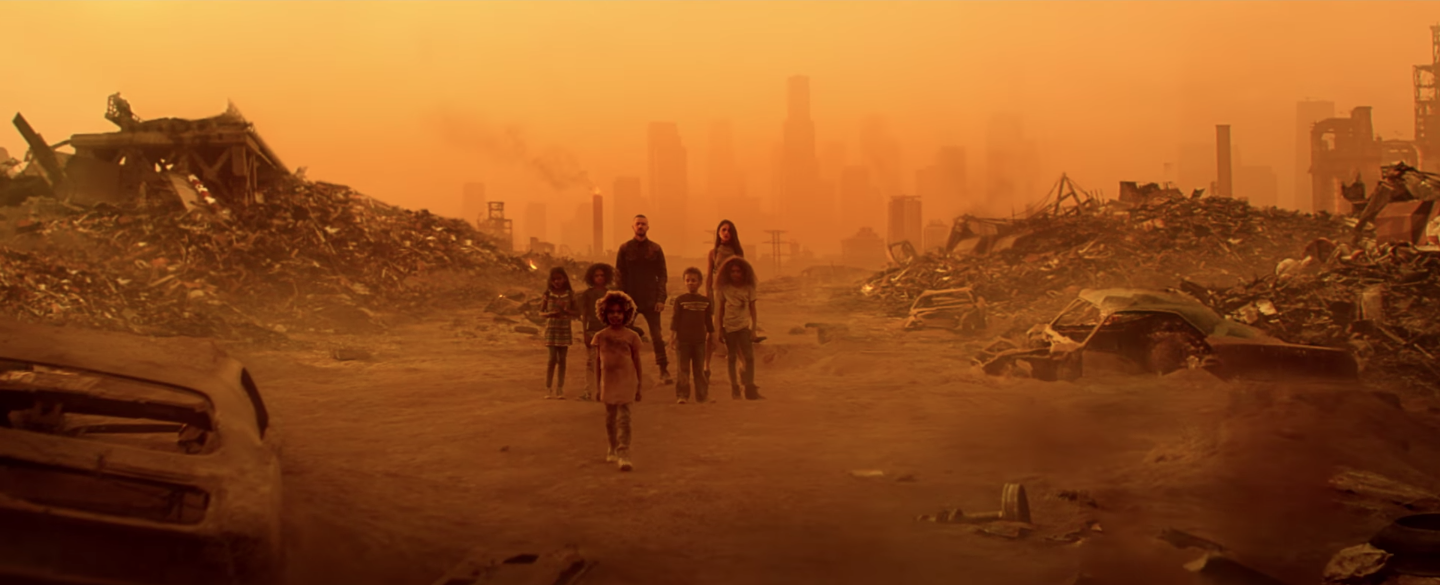 Music Video Production
LITF has been involved in handfuls of music videos and the production value and efficiency of this video shoot was by far the best. David Meyer and his team created a vision of fire trails circling JT as it zooms through an exciting alley of sparkling performers and dancers. Using open shutters, long exposures, and time elapse shooting they delivered a beautiful version of this vision. Although there is debate whether the "Supplies" video may or may not fit in the theme of the "Man of the Woods" album, we are extremely happy to have been part of the production and feel the message behind the song, although convoluted, holds power and relevance in this day and age.